Yesterday,  I returned from a vacation full of  amazement, excitement and awe (photos of that goodness coming soon).  But before we left (literally hours before) it occurred to me that it could very well send me into physical shock and depression to go from the peace and beauty of the beach straight to BACK-TO-SCHOOL SHOPPING (insert dramatic  chords)  . SO with a very short window of time, we dashed off to get it all done.  It was so nuts last year, that adding the element of photojournalism seemed just masochistic enough.  I thought you too should join in the fun…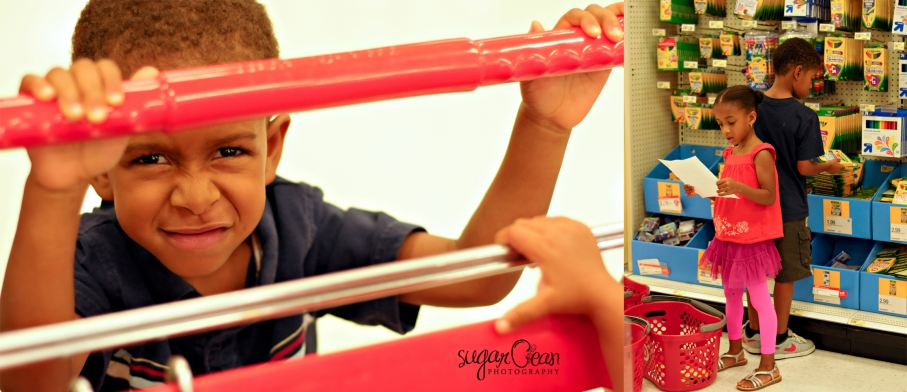 So the rowdy boy is finally off to school.  He's the kind of kid that chooses his socks with deep contemplation, so I was worried that this would take hours. Not so, this time. Phew!
The big 'uns also handled business with improved focus and precision. This Mama was pleasantly surprised.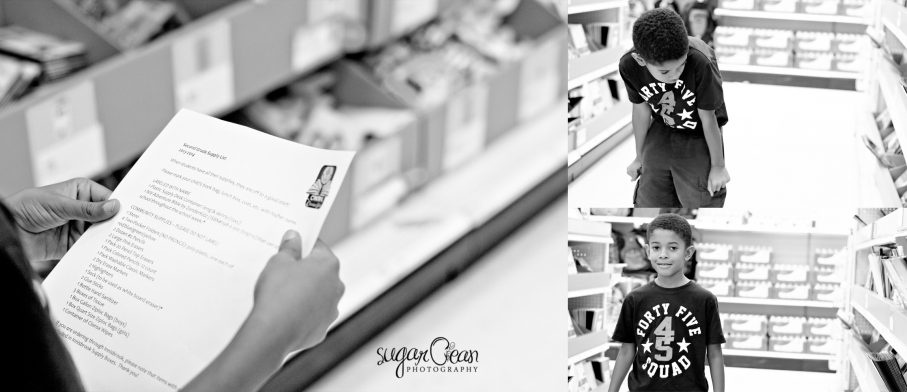 We got it all done without completely shutting the place down…but not without some background "music" for my fellow shoppers.   Please rest assured, there was more excitement than what has been documented here, but if I had pictures of it, you might be questioning my wisdom.  Let's just leave it to your imagination :).

It's back to reality people.  Happy first day of school!