It was a brisk afternoon–the air much more chill than we'd hoped.  But the love and joy warmed the church from the moment we arrived.  The darling decorations were made with care by the bride herself.  I loved them.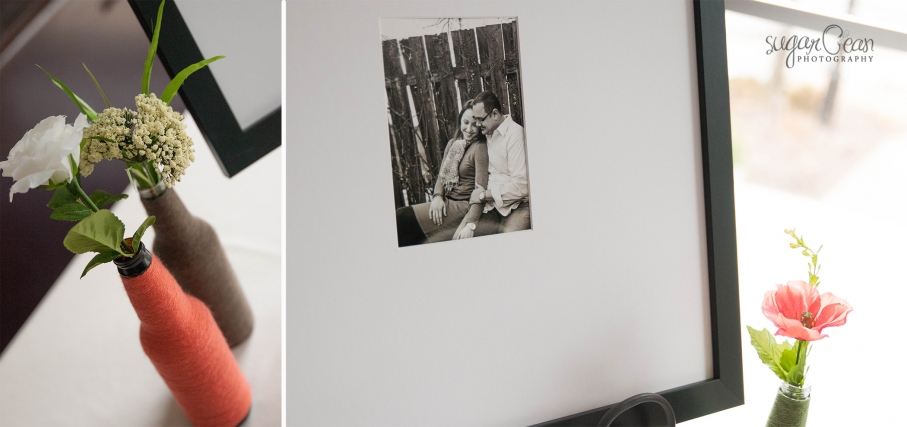 Sweet girl. I can't believe how grown up she is…so grown up that her dress didn't quite fit. Yikes.  No stress with this crew though. Nothing a level-headed Mama and sewing kit can't fix. No worries darling.  Mommy's got this.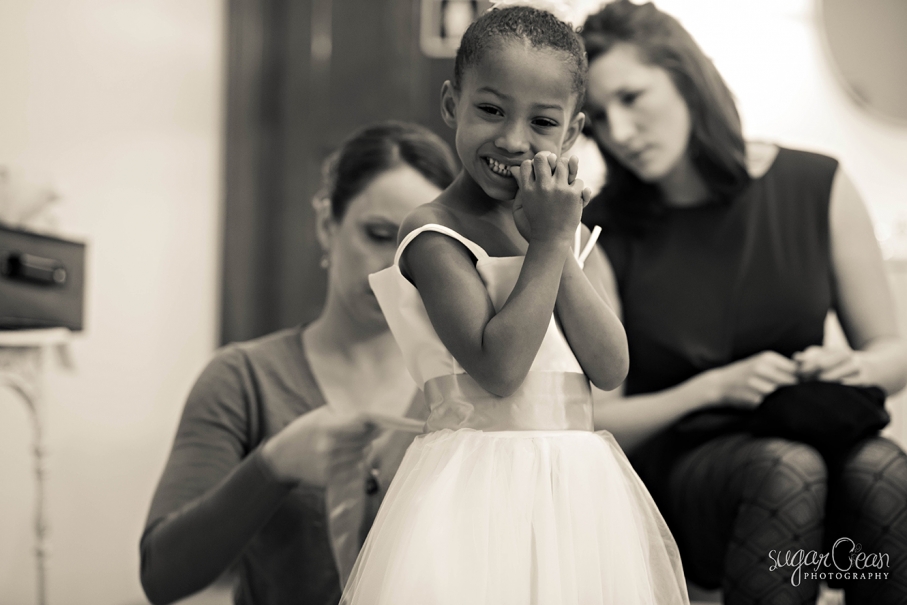 Now its HER turn.  Perfect fit.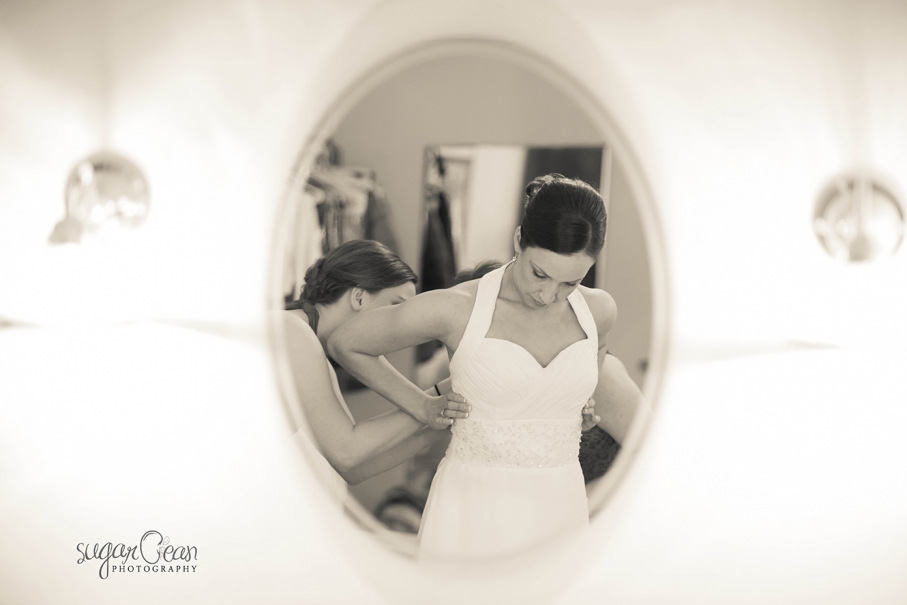 This sister-love is the kind in story books.  I pray my big girl loves and leads like this bride, and that my baby girl loves and learns like this beautiful maid of honor.

Meanwhile the gents are fiddling with hankies.  There were coins and specials folds involved.  I wanted to put down my camera and take notes.

Daddy daughter moments are ripe with emotion.  Nothing was more important in this one than helping his beautiful girl get her buckle just right.

"It's almost time!  She's coming…I think she's coming!"


A penny for her thoughts.

These vows, written by each with thought and prayer, stirred my heart, made me reflect, reminded me of truth, motivated me to love better.

And for as many joyful tears as were shed, there were laughs…lots of laughs.

Mommy thought of everything for her girl.

But she didn't know about this surprise. The bride and groom, also each a parent to a beautiful and loved little girl, made vows to their newest daughter, and presented them with necklaces of promise. It was just right.

It meant something.

I loved this view through the church doors…a last look at Erin and Dave before they became Mr. and Mrs..

Then there was THE kiss…aaand how he felt about it. Love.

The light could not have been more perfect for their wedding portraits. The air was biting but it was no match for the heat oozing off these lovebirds. They didn't need help to "look" affectionate.  This is the real deal ;).







They made out in my Honda Accord…instead of the Corvette sitting in front of the church.  But that's a story they'll have to tell you.  Let's just say, these kids don't sweat the small stuff.

And then there was the party…it was a party indeed!  The best man's toast had everyone blushing, laughing…hiding.  It was marvelous.

Someone's paying close attention.

You know what else was marvelous? His "not-so-private" dancer. Oh yes.  Don't be jealous.  This hottie choreographed a dance number for her man that ended in flash mob of all her girlfriends dancing around the lucky groom.  This actually happened.


This was a dancing crowd.  I LOVE a dancing crowd. Moves were made by young…and younger.



It was the perfect end to a perfect day and the beginning of a lifetime of love that I just believe in my heart will be the kind worth imitating. Blessings to you Dave and Erin.  I look forward to it all! xoxo